2016 Zinfandel Fiddletown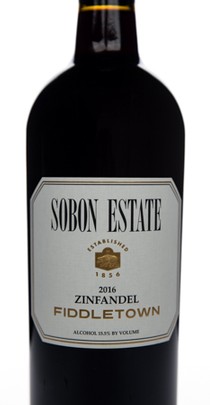 Wine Specs
Aging
Aged 14 months in American Oak barrels, 40% new
Bottling Date
June 27, 2017
From our Lubenko Vineyard, planted on native root stock very early in the 20th century comes this rich, multi-faceted wine. Dark cherry red and full bodied, it shows a purity of fruit and hints of minerality. It is well textured, with a signature brambly component exemplifying it's mountain character. The aromas are reminiscent of spring lilacs and fruit compote with hints of sandalwood and subtle vanilla notes. With a warm, lingering, luxuriant finish this offering is best paired with roasted rack of lamb, smoked meats, ripe soft cheeses and Szechuan style beef.
Wine Specs
Aging
Aged 14 months in American Oak barrels, 40% new
Bottling Date
June 27, 2017
Wine Profile
Food Pairing Notes
Serve with chicken, lamb, beef or pasta dishes.
Product Reviews
Isabelle Kilroy
(Jun 15, 2018 at 11:30 AM)
A very good full-bodied wine. As a French woman living in Ireland, we always drink European wines (less carbon footprint, etc) but friends from California visiting brought us a bottle. And I have to say we loved it. Goes wonderfully well with a vegetarian pizza on Friday night ;)
Glen E
(Jul 18, 2018 at 8:13 PM)
Wish there was a rating between 'pretty good' and 'excellent'. You don't want to give an 'excellent' too often, but this comes very close. Very typical of Amador, rustier, darker, than Lodi, for the most part. But, I could be wrong ;~)
margherita comploj
(Sep 24, 2018 at 12:36 PM)
i live in a wine country SOUTH TYROL Italy but only on special occasion i drink a bottle of Zinfandel the taste and smell is superb and special hope my Philadelphia friend bring me some more bottles